OkCupid Marketing
2017 — present


Assorted infographics for press releases and social channels.
---

Various graphics designed for our marketing emails
announcing special offers and promotions.





---

A new email template for CRM.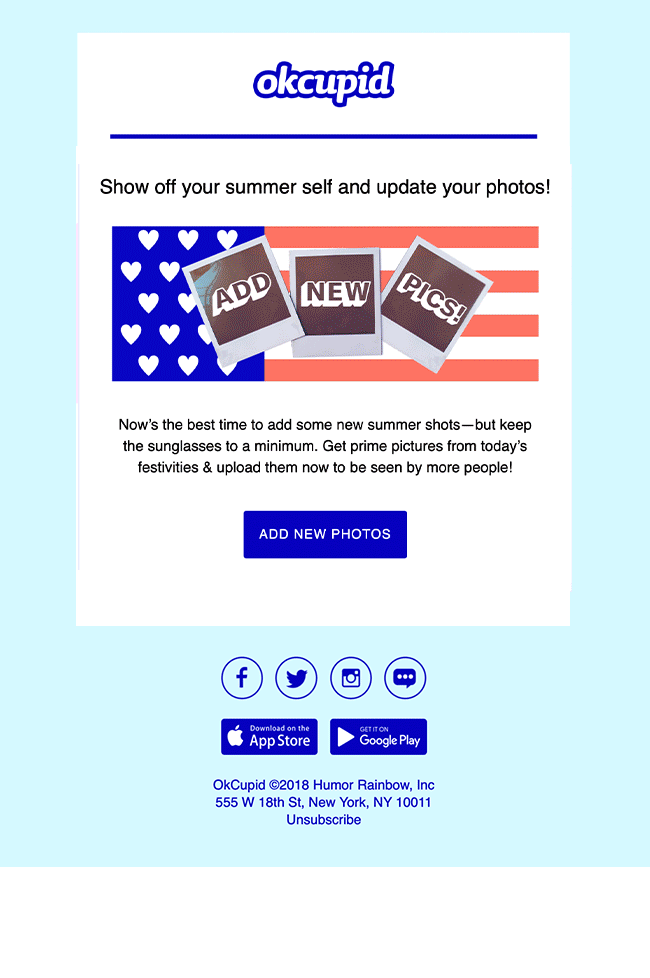 ---

Carousel ads running on Tinder targeting users looking for
something more serious than what Tinder has to offer.




---

Book covers and special promotions for OkCupid's line of new romance novels, just in time for April Fool's.





---

App Store Optimization for the OkCupid App Store and Google Play page.









Animated GIFs and promotional graphics announcing the
release of OkCupid's latest product feature: Discovery.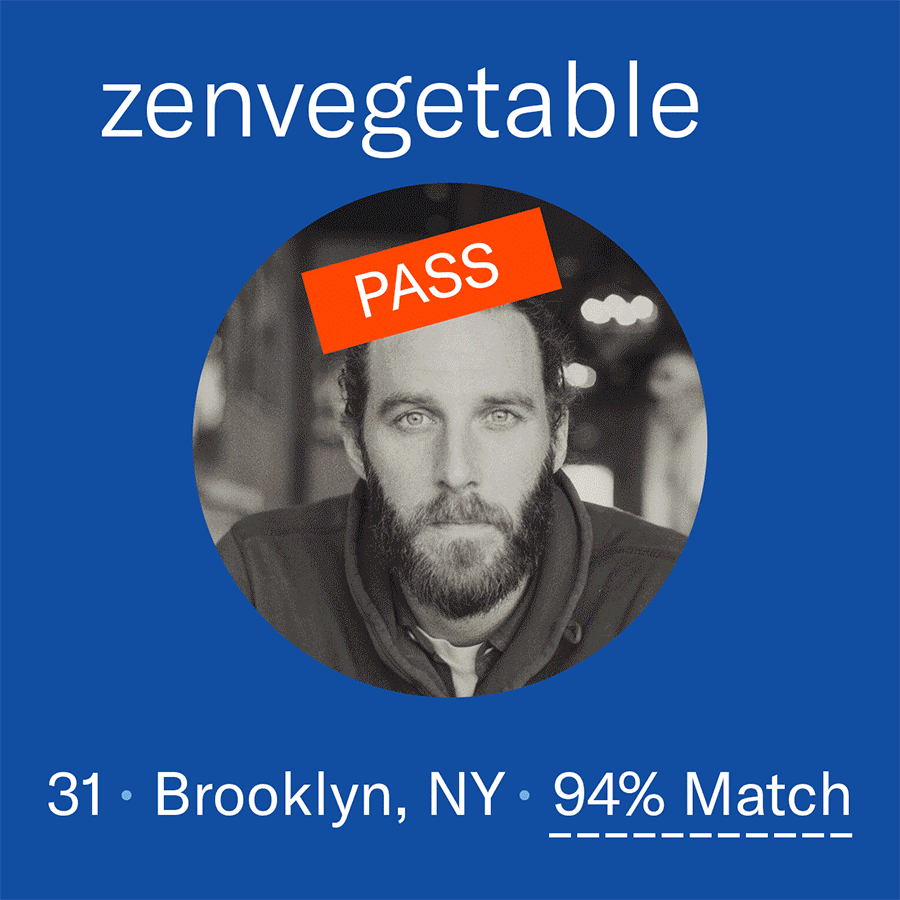 ---

Branding for our premium features Rate Card

---



Branding for a partnership with Yelp which polled users on their favorite date spots.









Our new and improved company About page.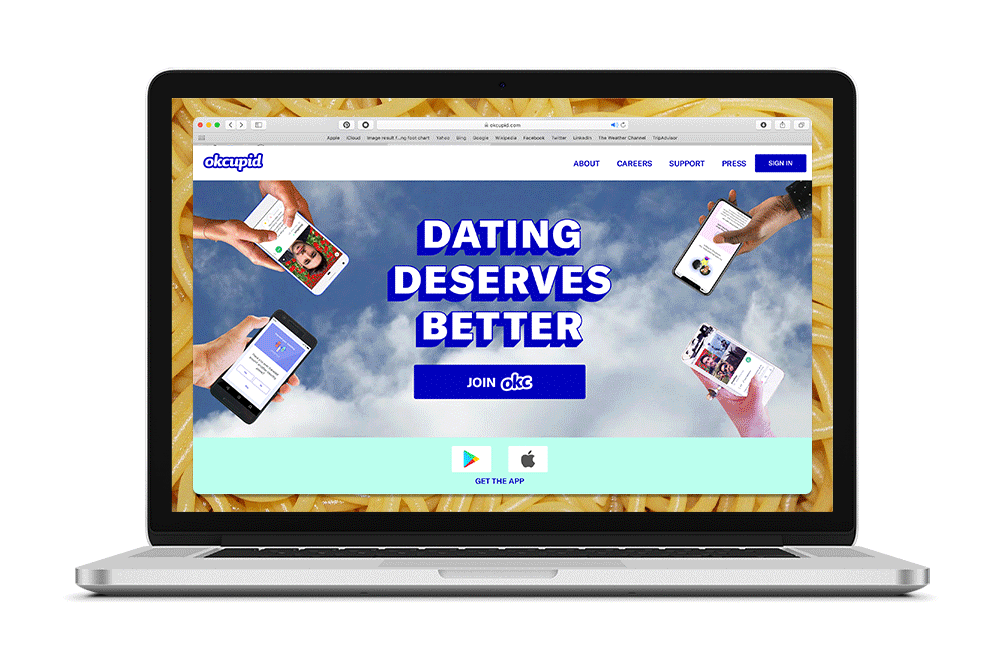 ---
OkCupid Social Media
2017 — 2019